"Mlle Inwood, a charismatic young woman with a big heart, is now the new ambassadress for our Inwood Hotels group. It is an opportunity for us to ask him a few questions and make you discover who Elena is."
Could you introduce yourself?
Hello, my name is Elena. Since always, I was rocked in the world of arts. This is what pushed me to begin journalism studies in order to realize my two passions: fashion and writing. I can also describe myself as a woman with a certain temperament. I traveled to New York, Dublin or to Paris… It is thanks to these travels that I molded my character.
Why did you want to participate to the "Inwood adventure"?
In life, what I like the most are challenges. I try every day to set new ambiguous targets. I wanted to take part in this adventure thanks to Monsieur Inwood. It will soon be a year since we are together. He told me about the Inwood adventure on our first date. He said he was writing on the hotels' blogs, I thought it was a great idea. The longer our relationship lasted, the more attached I got to this project. Then, I had the chance to meet with a member of staff of Inwood Hotels. He suggested that I join Monsieur Inwood. He had had a look on my background, and noticed the fact that I came from the area of journalism and fashion… These elements really matched the image the brand wants to reflect. This is mostly why I accepted to take part in this adventure.
Can you tell us more about how the Inwood Hotels brand represents you?
Yes, I think it represents me really well. I am a curious woman, I love discovering new things every single day. This is why writing about a different topic every week allows me to develop my style but also my culture. And this opportunity of always learning new things that is offered by the Group corresponds to me.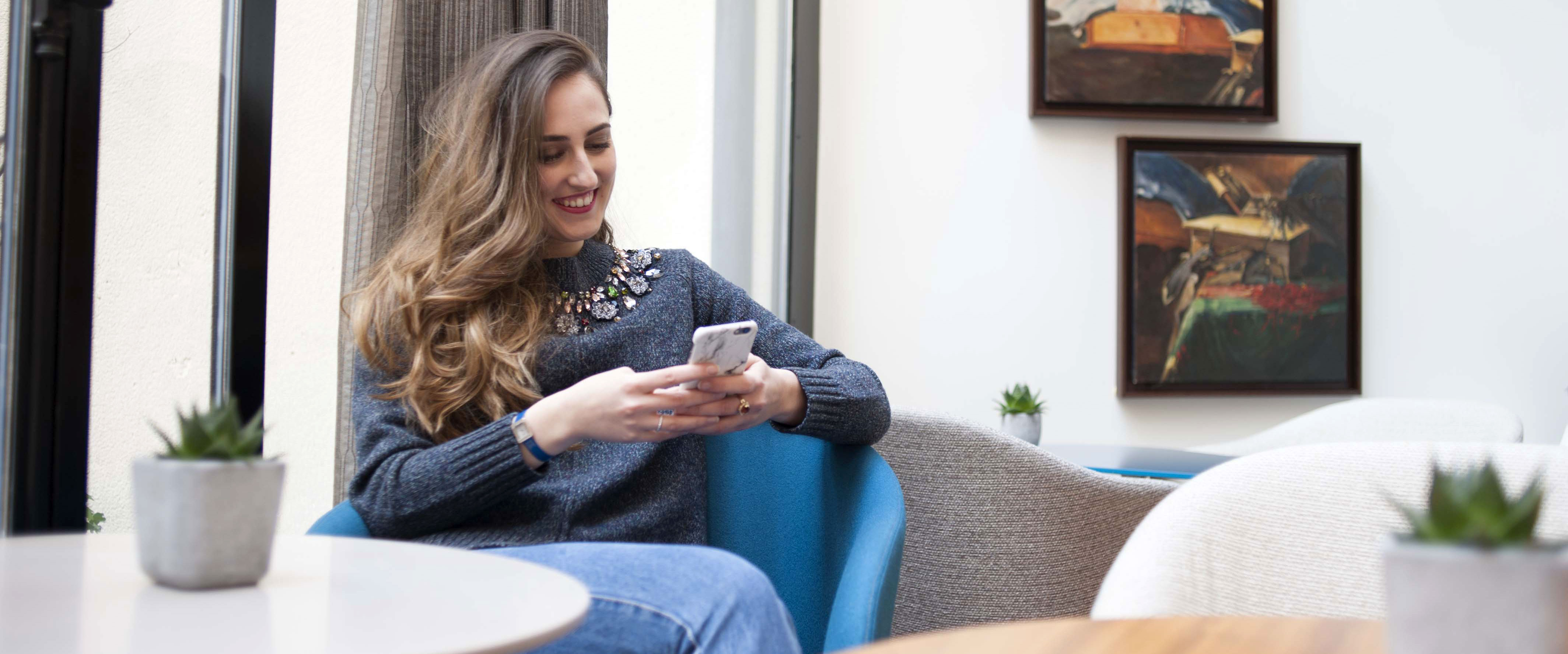 How are you being involved within the Inwood Hotels group?
I write articles on the website of the hotel Le Derby Alma. You can find them in the section "News". I write about subjects that inspire me: beauty accessories, different creators, fashion or style… I often attend Fashion Weeks, I like to be in first lodges. It allows me to give precious advice and tips to me readers. With Mister Inwood, we manage an Instagram account, @inwoodlovers, you can follow our adventure.
Where do you source inspiration for your articles?
First, there is the history of fashion that inspires me: I was rocked in this universe during my journalism studies. I transcribe these memories in the articles. I also transcribe the ones from my childhood. My mother has always evolved in the world of fashion. I also find inspiration in the 1980s; I love that style but I think there is always a trendy item that has to mark a simple look. It's all about being up-to-date but not too much. This is what makes style!
What is your best memory in Paris?
Paris reminds me of many memories. Let me think… I guess it's my first rendez-vous with Monsieur Inwood. It was at Montmartre, what could be more romantic? Monsieur Inwood had prepared that meeting, and when I saw him it seemed to me like an evidence. We stayed together for hours, talking about what inspired us, our common passions, about Paris. The more we talked, the more we understood each other. It was as if I already knew him. So yes, it will remain one of my best memories. It was the beginning of our love story…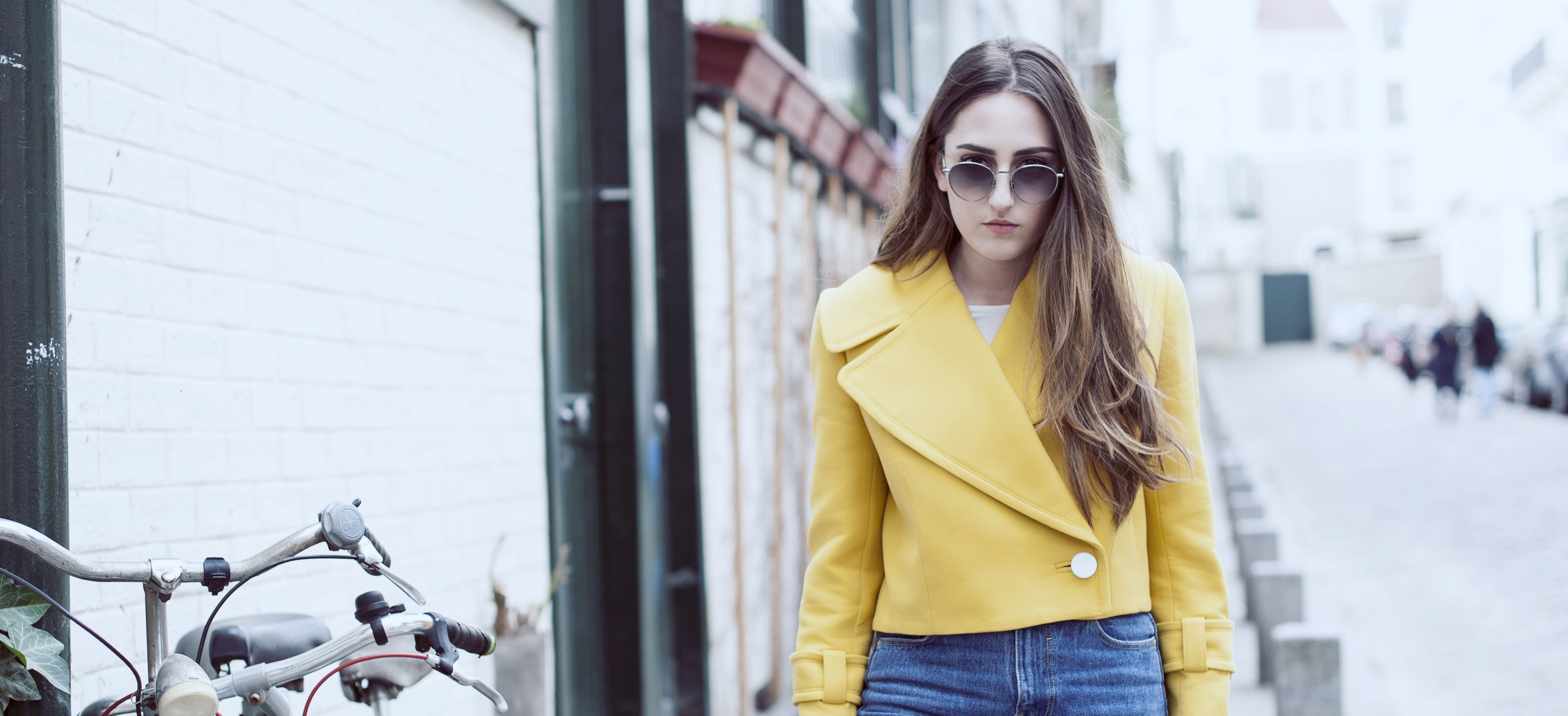 And your favorite areas in Paris?
It is hard to say, there are a few in Paris… I really like the 7th neighborhood, for me it is THE place in Paris. This historic area is very touristic and I understand why! I particularly love walking in the Rue Cler or in the area surrounding the Eiffel Tower. I also love discovering and tasting local products at markets. Oh, I almost forgot about Montmartre and Saint-Germain-Des-Près, they are must-go places in Paris!
Why did you accept to reveal your image for Inwood Hotels?
Contrary to Mister Inwood, it is true that I accepted to uncover my face. He doesn't want to reveal his identity because he isn't looking for fame. I tried to talk to him about it, to make him change his mind. But mission impossible, he's a man… As I come from the world of fashion, it seemed to me evident. I didn't see any inconvenient in revealing my image for Inwood Hotels.
Can you define yourself as "the client of the Inwood clients"?
First of all, the French Arts of Living have become my values, I bear them and they represent me. France is a beautiful country, probably the most beautiful, Paris is its perfect showcase. When I met Monsieur Inwood and his universe, I also discovered the hotels. Each of them is conceived according to a particular Art of Living! What I also enjoy is to share with all the Inwood clients the actual Parisian life and no the one from touristic guides. The latter are too factual… I try to give more personal advice. If clients are attached to Inwood Hotels it is especially thanks to this personalized experience. What I want more than everything is to share my vision of Paris to the clients.
A piece of advice for a great stay in Paris?
I would say that you should discover the different neighborhoods, the culture, visit the museums… Eating in small local restaurants, having drinks on a café terrace are also a good idea. You can buy your baguette in the morning and wander in the streets! All of this is very stereotypical, but according to me it is what people look for. They look for authenticity!
A last word?
Live your dreams and don't miss them out!
"Thank you for having taken the time to respond to our questions, it was a pleasure to welcome you. We love the work you do on our websites. See you soon!"